PROTECTION FROM CORONAVIRUS
Scientific studies have shown that copper helps destroy coronaviruses such as SARS and MERS. The Southampton University researchers found that a closely-related human coronavirus - 229E - can remain infectious on common surface materials for several days, but is rapidly destroyed on copper. According to World Health Organization, CoVID-19 is a type of Coronavirus that is closely related to SARS and MERS.
銅消除細菌遺傳體及細菌本身。 據英國南安普頓大學研究隊,人類冠狀病毒與銅接觸時,其遺傳體及病毒本身都被破壞,使其無法感染。不經過抗菌處理,光靠銅可以降低病毒的感染及擴散風險。 根據世界衛生組織表示,武漢肺炎 (2019-nCoV)是一種新的冠狀病毒,與其他冠狀病毒非常相似。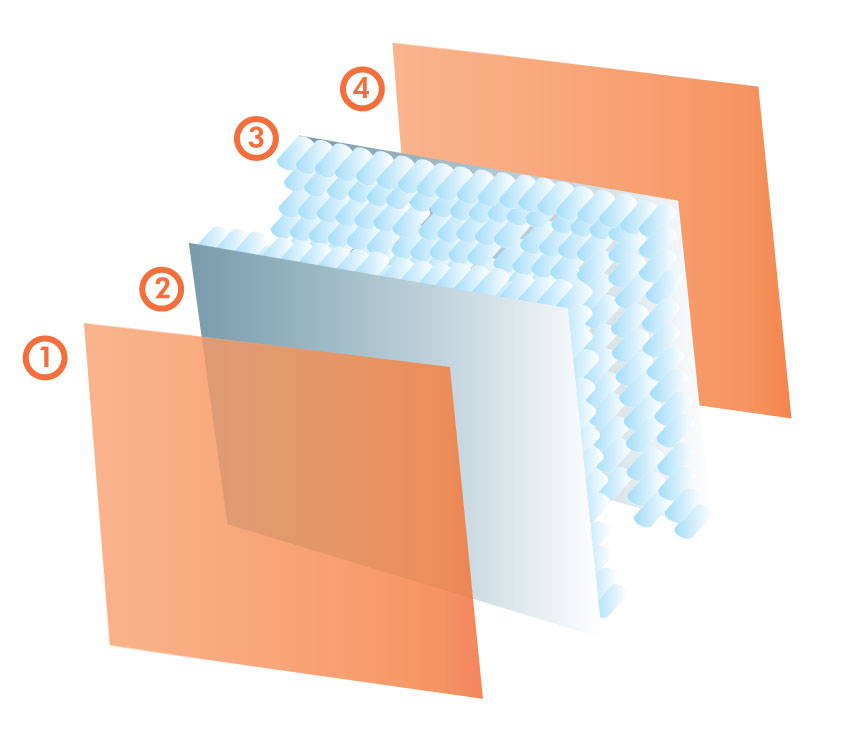 Copper Mi Anti-Bacterial Copper mask consists of 4 layers: 4層保護
1st & 4th Anti-Bacterial Copper Layer Protection 內外層抗菌銅面料
Patented copper fabric: 99.9% anti-bacterial. This means it helps destroy coronavirus, H1N1, salmonella, E. colim and klebsiella.
能抗冠狀病毒,H1N1,沙門氏菌,大腸桿菌和克雷伯菌。

2nd & 3rd Layer Protection 中層
Made with porous air-layer to ensure comfortable air-flow with excellent breathability.
空氣層製成,確保舒適的氣流並具有出色的透氣性。




COMPARING COPPER MI TO OTHER MASKS
COMPARING COPPER MI
TO OTHER MASKS
COMPARING
COPPER MI
TO OTHER MASKS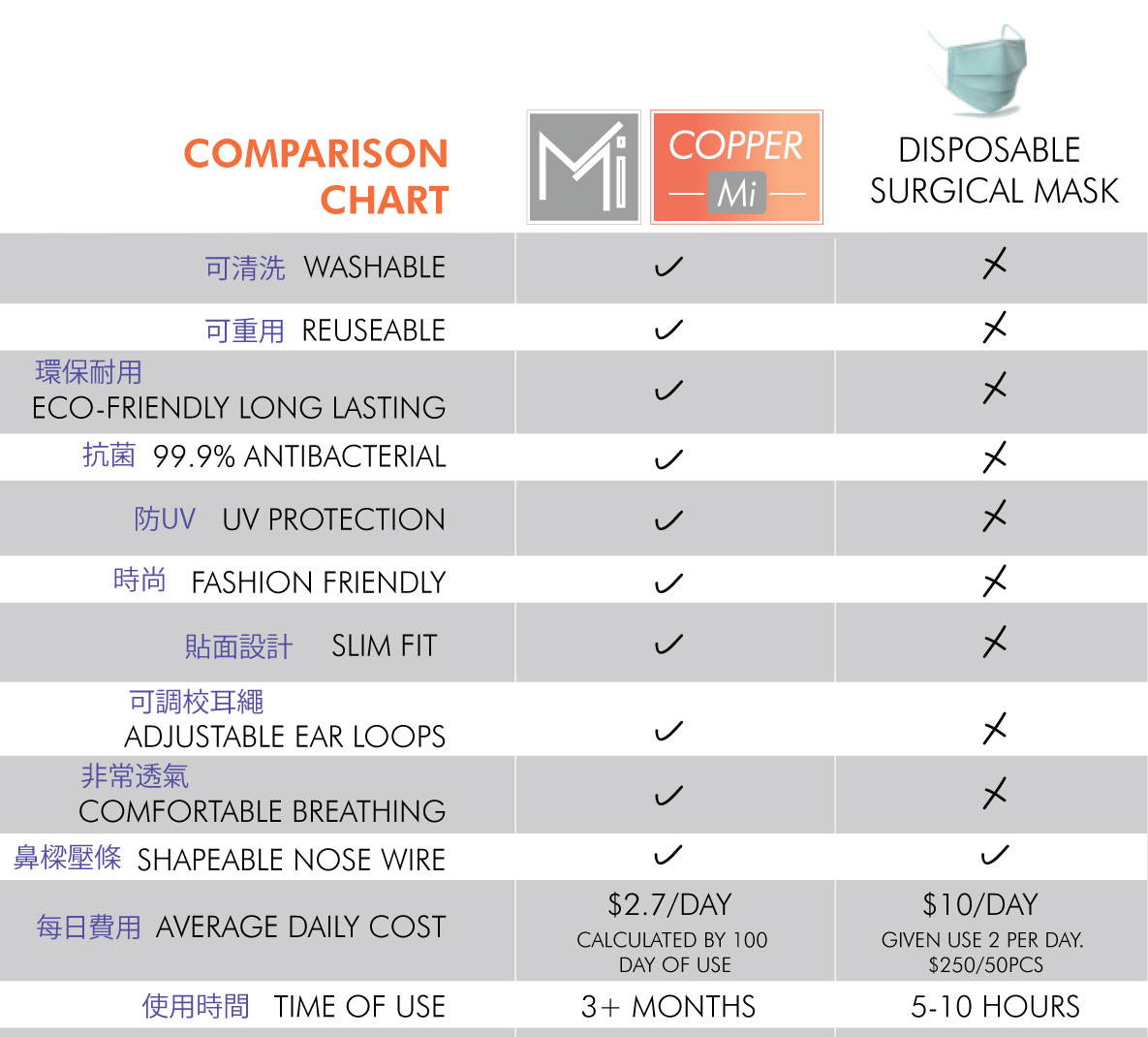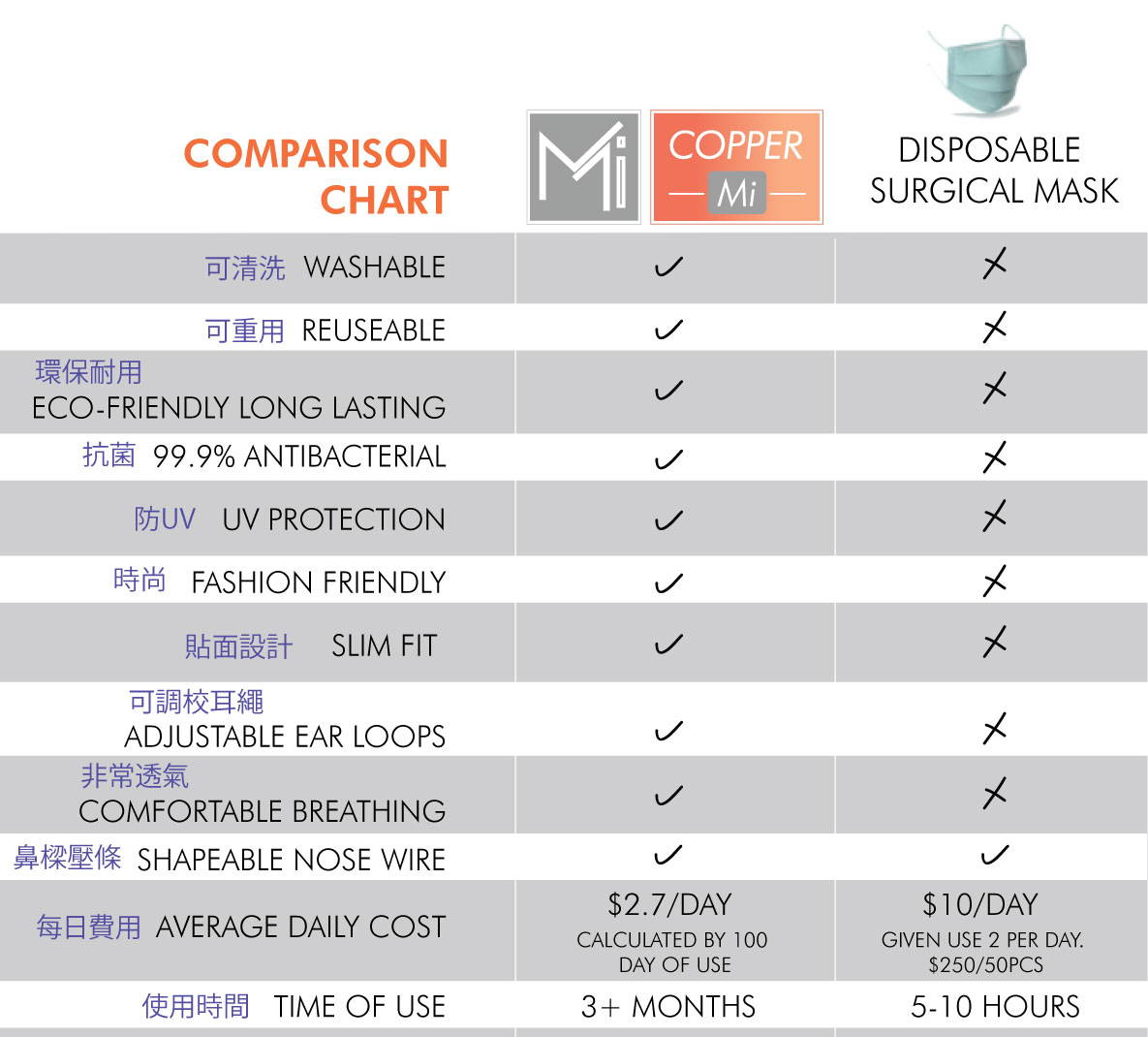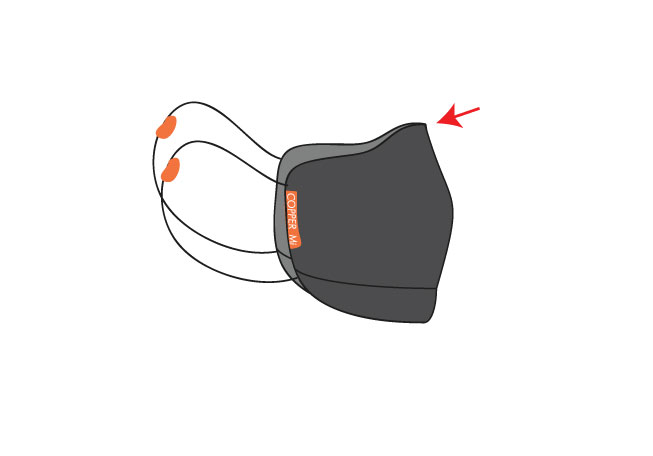 1. Fold the mask in half, press lightly on nose wire. 對摺,輕壓鼻線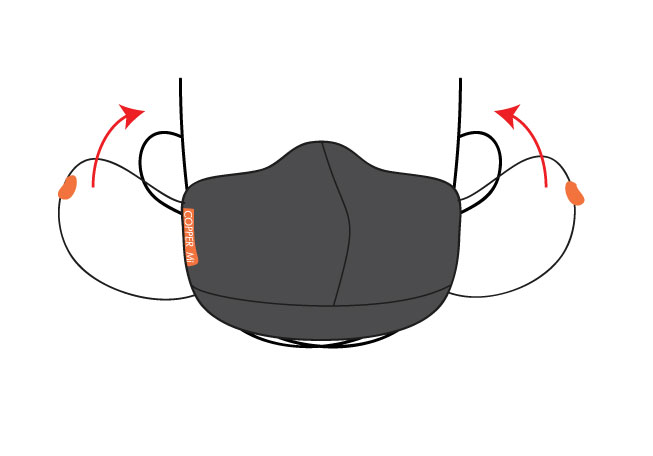 2. Hang ear loops, adjust to fit the face. 掛上耳掛,調整臉部。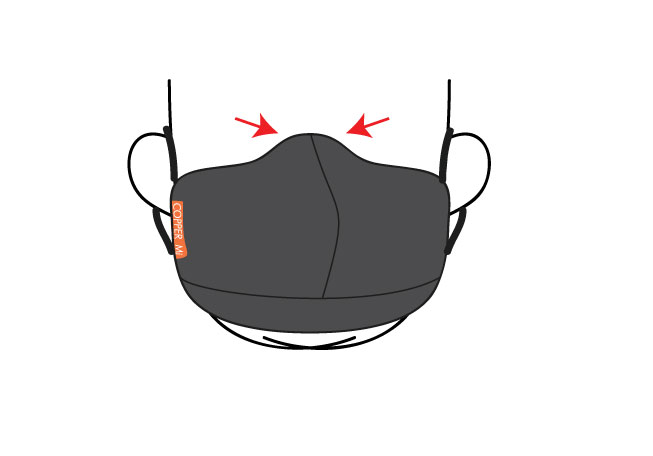 3. Press on the nose wire to secure the mask. 輕壓鼻線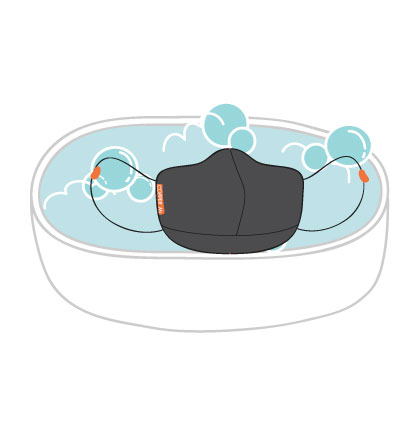 1. Soak 5mins with lukewarm water & laundry detergent. 用暖水加輕量洗衣液浸5分鐘
2. Gentle hand wash. 輕手手洗。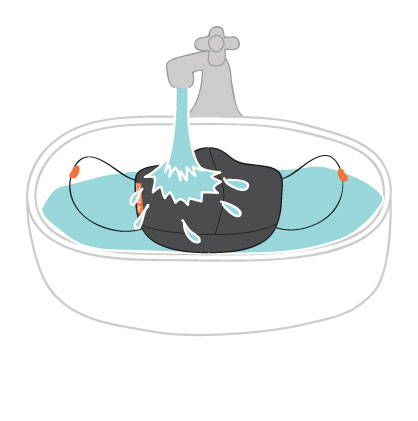 3. Drain and rinse thoroughly, hang dry. *Do not twist the mask. 徹底沖洗,掛幹。 *請勿扭曲。